Expert Installation and Repair
At Westmoreland Pools, we recognize the importance of safety and protection for your pool. Our standard safety covers are designed to provide both security and peace of mind. Made from high-quality materials, our covers are durable and able to withstand the test of time. We offer professional installation and repair services for these covers, ensuring a perfect fit and long-lasting performance. Our experienced technicians are committed to providing you with the highest level of service, ensuring your pool remains protected and secure.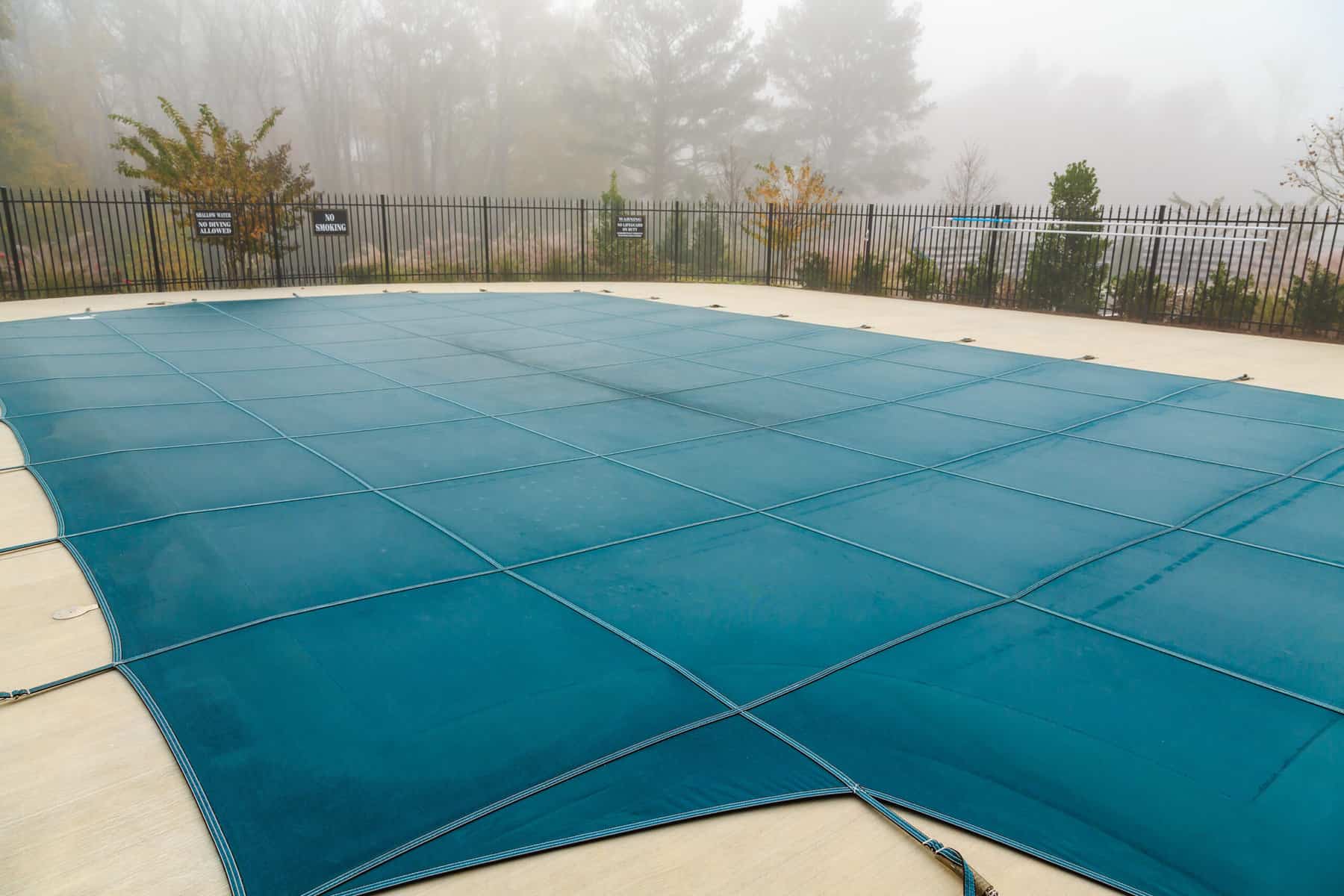 For those seeking added convenience, we offer state-of-the-art automatic safety covers. These innovative solutions provide effortless pool protection at the touch of a button, combining ease of use with exceptional safety features. Westmoreland Pools specializes in the installation and repair of automatic safety covers, ensuring your pool remains safeguarded while simplifying your daily routine. Trust our team of experts to deliver a seamless and efficient installation process, guaranteeing your satisfaction and the longevity of your automatic cover.
Over time, pool cover fabric may wear out, compromising the effectiveness and appearance of your safety cover. Westmoreland Pools is proud to offer premium fabric replacement services using high-quality Quad-Core™ fabric by Cover Pools. This industry-leading fabric is designed for durability, strength, and reliability, ensuring your pool cover remains in optimal condition for years to come. Our skilled technicians will expertly replace your worn-out fabric with the superior Quad-Core fabric, enhancing your pool's safety and aesthetic appeal. Choose Westmoreland Pools for exceptional fabric replacement services that you can depend on.